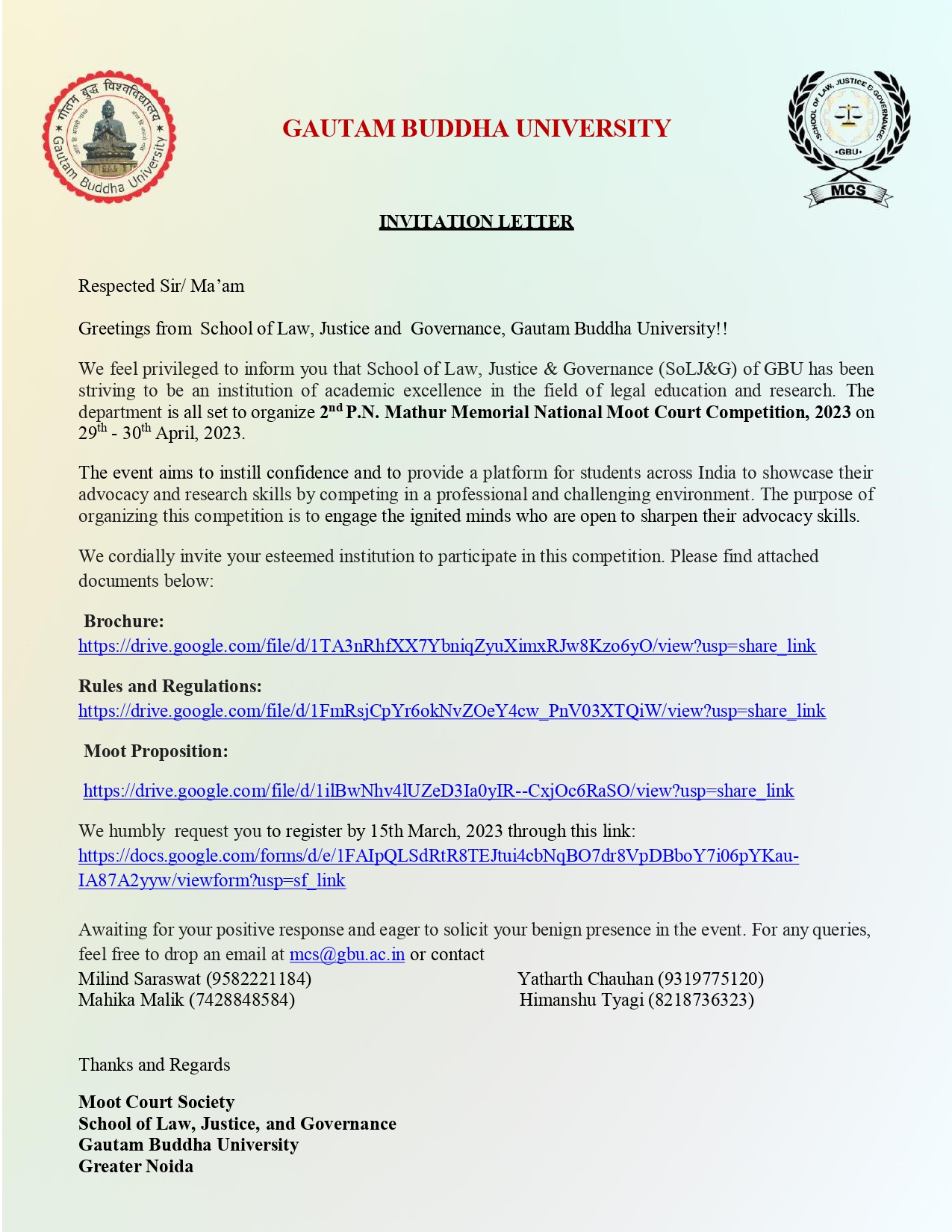 Download Links:
Information Brochure
Registration Links:
Register Here
Notice - Date of Registration for P.N. Mathur National Moot Court Competition, 2023 has been extended from 15th March to 25th March 2023.
30-04-2023
The event aims to instill confidence and to provide a platform for students across India to showcase their advocacy and research skills by competing in a professional and challenging environment. The purpose of organizing this competition is to engage the ignited minds who are open to sharpen their advocacy skills.